Faith and the Arts Prize 2022
Submit your creative piece to win a cash prize. Enter now.
"Art can be the means through which some best express their faith. It helps many more make sense of, and deepen, their faith." Dr Victoria Lorrimar
Faith and the Arts at Trinity College Queensland is understanding and celebrating the intersection between the arts and Christian faith experience. Get inspired and create a piece of art, music, short film or literature that expresses your faith, or explores your experience of how art and faith integrate and interrelate.
1st Prize: $ X  $1,000
2nd Prize: $ X $500
Entries close: 31 October 2022
Winners announced: 4 November 2022 at the Faith and the Arts Friday event.
Terms & Conditions:
Artworks can be in any format or genre. Physical artworks must be delivered to Trinity College Queensland, 60 Bayliss St Auchenflower by DATE for judging. Please note: Judges will not return artworks. Items may be picked up after 6 November 2022 until 6 December, thereafter Trinity College reserves the right to dispose of these items. 

Written pieces can be up to 2000 words in length and may be poetry, film script, fiction, non-fiction or essay.

Video/film/music may be up to 5 minutes in length. Please send a dropbox link or similar.

Entries must be from people who reside in Australia or its territories only.

Trinity faculty members and their families are excluded from entering.
Previous winner
2020 | Matthew Ventura
"Come From Away: A Myth For Our Time"
September 11, 2001. I was only six years old at the time and my childhood memories are scarce, but I can still picture vividly where I was that morning. Nearly every Australian I know remembers where they were that day. I have images burned into my brain—images of smouldering ruins and weeping survivors. I was at Harvey Norman in the TV display section, and everywhere I looked, TVs were screening live news coverage. I couldn't look away even if I had the willpower to try. The 9/11 terrorist attacks sent shockwaves across the world that day that still shape Western culture in more ways than we can imagine.
But on that very same day, another story was taking place. This story took place on a small Canadian island, where 7,000 terrified airline passengers were forced into emergency landings when the US Airways shut down in response to the terrorist action. This story showed the transformational power of unexpected kindness as the local townsfolk warmly welcomed these refugees into their crowded homes and gave them a glimpse into a different way of life for 5 days. It is the story of Come From Away.
Join us for
Faith and the Arts Fridays
Four Friday events at Trinity College Queensland, featuring extraordinary Christian artists, joining us for conversations about how their faith intersects with their artistic endeavours, as well as showcasing their talent and creativity.
VISUAL ARTIST
LYN DIEFENBACH
Lyn Diefenbach's award-winning work is imbued with a celebration of her faith and life. Her pastels and her oil paintings reflect a myriad of subjects, with her bold florals consistently receiving international acclaim.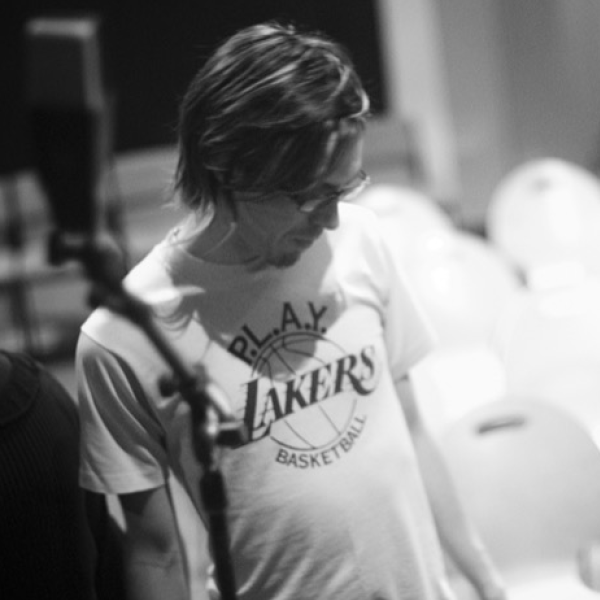 MUSICIAN
CHRIS POULSEN
Featuring Chris on keyboard, Mark Peric on bass and Aaron Jansz on drums, expect improvisational interaction, groove-laden melodies, some cool funk, adventurous aggression and light-hearted fun.
AUTHOR
CLAIRE ZORN
One of Australia's most celebrated YA authors, Clarie Zorn will talk about her inspirations and the two-way relationship between fiction and faith and spirituality.
FILM BUFF & THEOLOGIAN
PAUL JONES
In this film-focused evening (complete with clips!) you'll discover how artefacts from pop culture can enhance our understanding of biblical truths, and how watching films and reading Scripture have much in common.